Meet the Team
My team and I truly enjoy getting to know our clients both professionally and personally. We know it takes more than one professional to deliver the advice, service, and unique client experience you deserve. Working with other trusted advisors nationally, my team and our work partners are capable of meticulously addressing the challenges you face.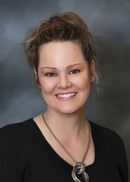 Kimberly Buhrow
Director of New Business
Mobile 602-808-3412

Kim joined Northwestern Mutual in 2002 and has been in the financial service industry since 1995. Kim currently maintains an AZ Life/Health insurance license.
Kim is highly efficient in addressing client needs, using her vast knowledge and over 22 years of experience. Kim assists Melissa in analyzing complex alternatives and executing paperwork for newly established plans.
Prior to joining Melissa's team, Kim worked as an office manager for Cook and Associates at New York Life where she earned certificates for customer service relations. Kim is a proud mother of two, Tyler (21) and Makaila (19) and enjoys spending time with her kids, family, and friends. In addition, Kim likes to hike, participate in mini-triathlons, charity mud runs, volleyball, softball, biking, swimming, and is involved with her local church.
Kim believes every great business is built on friendship and trust. Clients are not just clients, they are family. Strong customer service cannot be duplicated.